Walking out in the garden, I noticed I needed to go ahead and harvest some of my Urizun Japanese Winged Beans before they got too big. I went ahead and harvested them and decided to make some quick "refrigerator-style" spicy pickled winged beans. Spicy pickled wing beans are so delicious.
Jump to Recipe
Note: this same recipe is great with any green bean, but especially pickled winged beans! Because of the "star" shaped of the winged beans, I just prefer to cut them so you have a cluster of stars.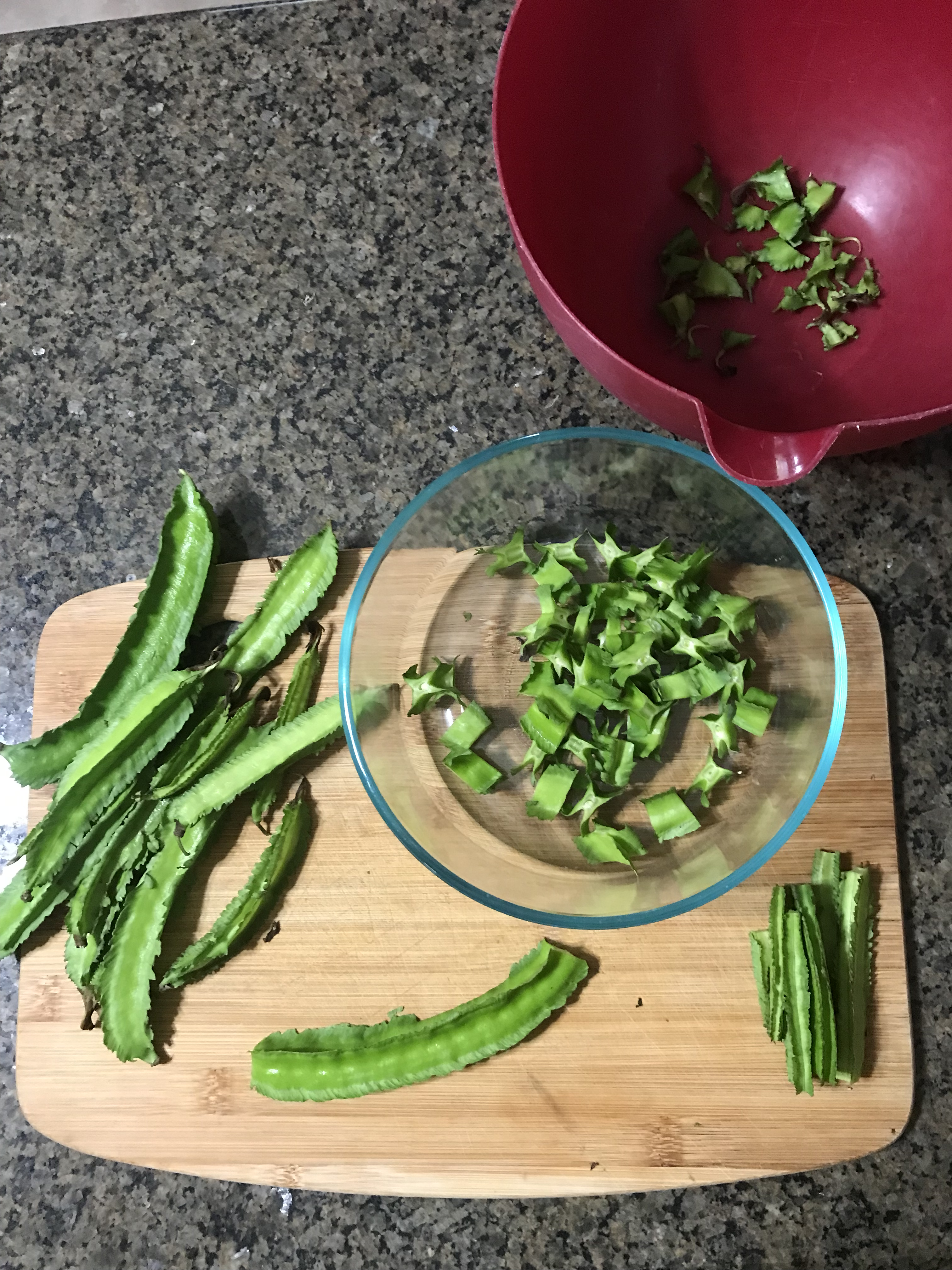 Note that I did leave the really small ones intact as they are really tender and will have no problem soaking up all the pickling goodness!
I added some sliced Sweet Vidalia Onions and some sliced Elephant Garlic. That does nothing but add flavor!!
We add into the pot the vinegar, salt, sugar, peppercorns, and red pepper flakes as we want to get all these flavors coming together as one.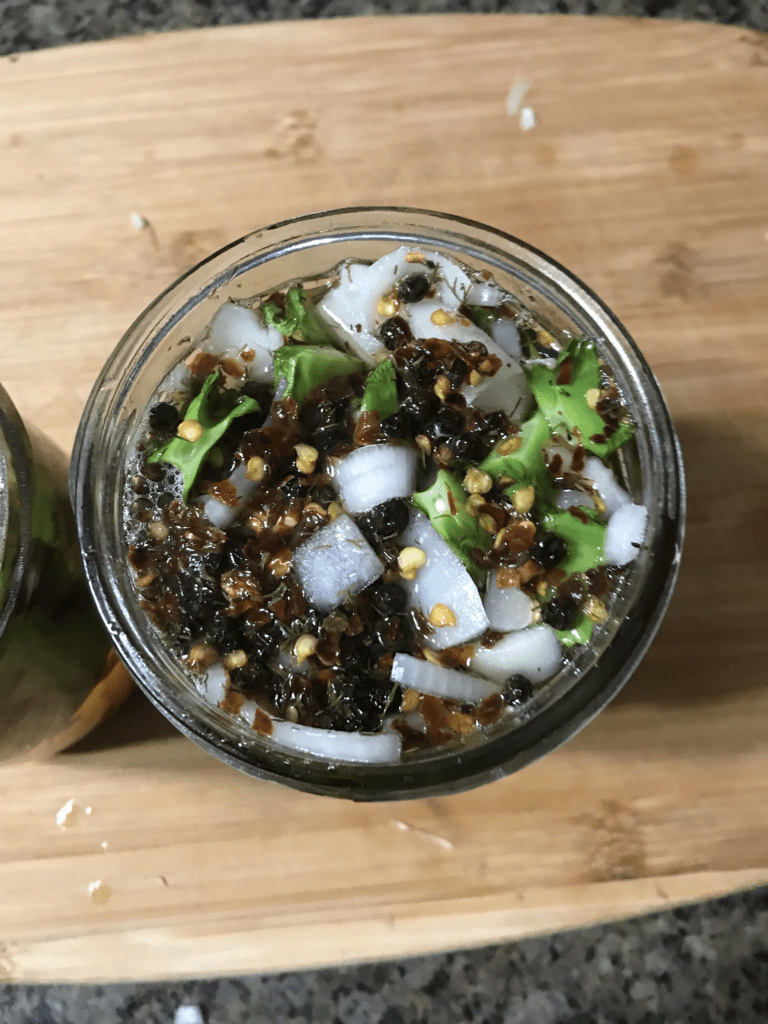 Quick Spicy Pickled Green Beans
If you enjoy pickled vegetables, you've got to try this out as it allows you to quickly pickle beans or anything else and place in the refrigerator for up to 2 months before having to eat them.
Ingredients
1

lb

Urizun Japanese Winged Bean or any Green Bean

1

small

Onion, Sweet Vidalia

1

clove

Garlic, sliced

1

cup

Rice Vinegar

1/2

cup

Water

1/2

tbsp

Sugar, white granulated

4

sprigs

Dill, fresh

Dried dill can be substituted

1/2

tsp

Peppercorns, Black

1

tsp

Red pepper flakes
Instructions
Wash beans and remove the stems. Cut into slices to fit into jar.

Place cut beans, onions, garlic and dill into mason jars.

Prepare the pickling brine by bringing the rice vinegar, water, salt, sugar, red pepper flakes and black peppercorns to a boil.

Pour the hot brine into the mason jars. Give it a good shake to disperse the brine all throughout the beans and other ingredients.

Put a lid over the jar and refrigerate.

Let it sit about 4 days before eating.

Enjoy the pickled goodness while keeping in the refrigerator for up to 2 months.
You may want to check out my plant spotlight BLOG post on the Urizun Japanese Winged Bean and YouTube video on the versital Urizun Japanese Winged Bean.
If you enjoy this content, please check out my YouTube channel at Louisiana Simple Living and my "Garden to Jar" series playlist .