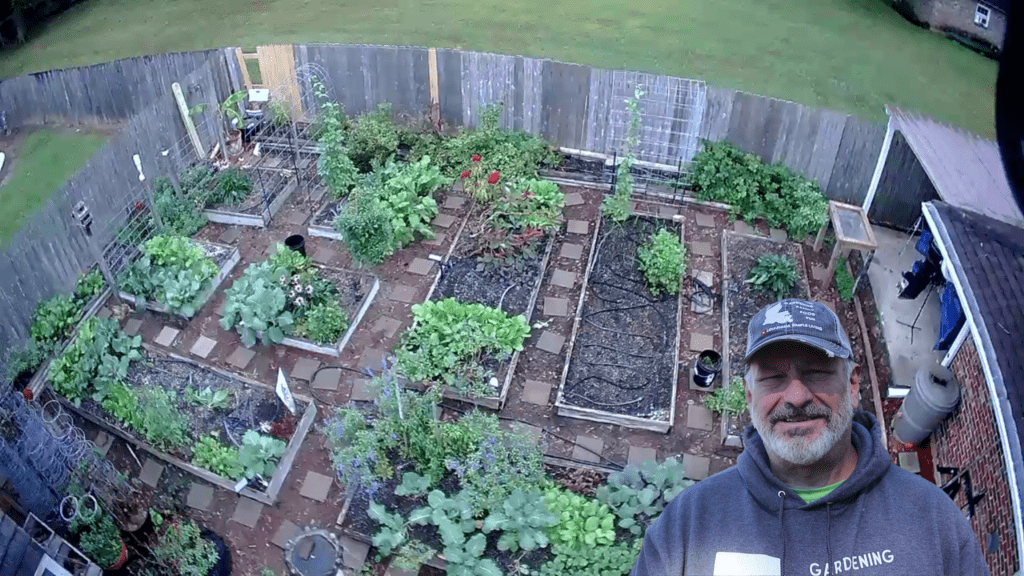 Are you somebody who has always wanted to start a backyard garden? Did you make a failed attempt at gardening and think you don't have a green thumb? Are you someone who wants to be organic and live in a healthy, self-sustainable way? Are you someone that just enjoys being outdoors, growing your own produce, and cooking it or preserving it to enjoy today or months down the road? If so, this is the place for you!
Hello! My name is Darrell Ferguson. I'm a content creator and founder of the Louisiana Simple Living YouTube channel at www.youtube.com/@LouisianaSimpleLiving and the Website at www.louisianasimpleliving.com. I started this media site to share my passion which is enabling you to have a Bountiful Harvest, Delicious Food, and Healthy Living in your own backyard!
The Story Behind Louisiana Simple Living
I've been a gardener for most of my adult life, following in the footsteps of my father. Dad is the inspiration behind all the gardening that I do. My son has also been inspirational as well as he surprised me with a grow light to start some of his own seedlings. It gets no better than traditions based down from generation to generation.
I personally started with traditional rows in my current backyard 13 plus years ago. I got the tiller out and just about killed myself tilling up the heavy-clay rows. After a few years of doing that, and pulling weeds endlessly, my father-in-law turned me on to a book called Square Foot Gardening by Mel Bartholomew. This changed the way I garden. I don't follow SFG 100%, but it does provide an excellent foundation for raised bed gardening.
I am super passionate about spreading the word and influencing gardeners to look at raised bed gardening as this technique is just so rewarding and satisfying, especially in a small urban or suburban backyard. This is an ideal approach for beginners and the bountiful harvest that presents itself right within their reach.
In fact, my dad and his 90 year old neighbor, life-long traditional row gardeners, switched to raised bed gardening a few years back based on the bountiful harvest I was achieving using raised beds vs. traditional rows.
These items listed are actual items that I use and have vetted. Please support the channel by going to the affiliate link and buying whatever you need to support your backyard garden and/or venture into the YouTube world.
Check out www.LouisianaSimpleLiving.com and Louisiana Simple Living YouTube channel for weekly updates on raised bed gardening, delicious food and healthy living!!