Our backyard organic raised-bed and container garden is doing pretty well and wanted to give my raised bed garden update considering it's getting closer to the end of the summer. I've already pulled most of my Spring/Summer plants as they just won't continue to produce and thrive in this heat (95 F with heat index over 100 F).
Harvest
We had tons of tomatoes, tomatillos and cucumbers already this spring/summer. We also got to enjoy some squash, eggplants, cantaloupes, (new) potatoes, ground cherries, beets, carrots and some fresh green beans. Erin will have some good fall decorations from the ornamental corn we grew, although the sweet corn didn't do too well this year. The squash plants produced well early but the squash vine borer grubs killed those plants and some succession planting of squash as well. They also killed some gourd plants. All in all, we had a good spring/summer garden harvest with peppers and okra really enjoying the heat now!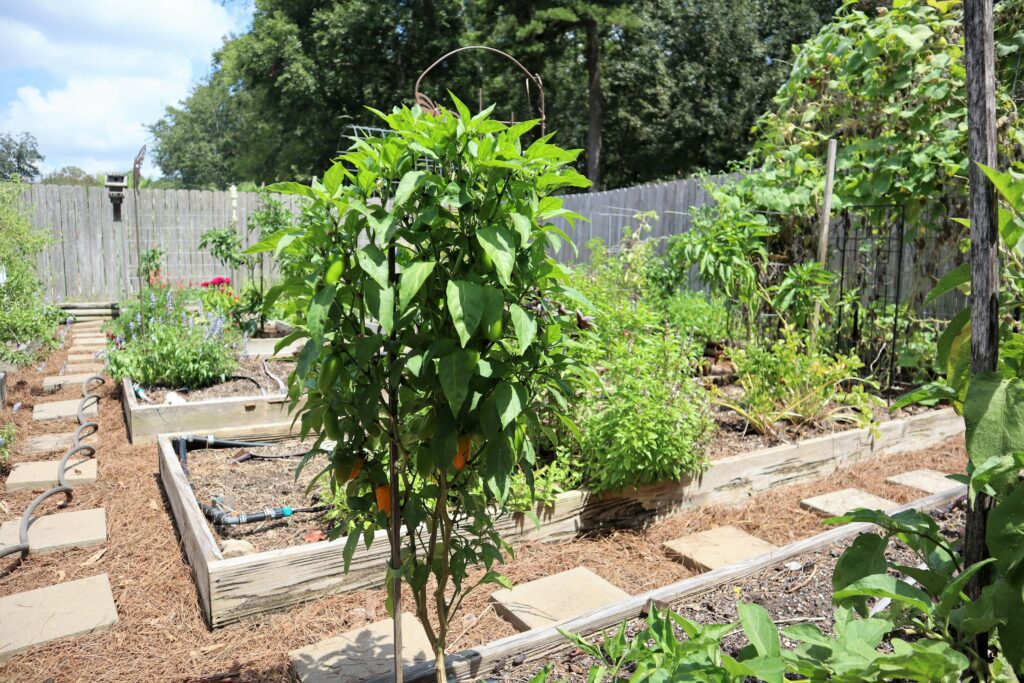 Prepare for Fall Garden
We need to start preparing for the Fall garden. One of the things that I always do in the Spring and in the Fall is put pine straw down in the walkways to keep the weeds down. I've used red pine bark in the past but that tends to float away from where it was placed due to the heavy downpours we often have.
We've also need to start thinking about planting some seeds for our Fall garden. I've gotten started with some Cauliflower and will plant some Broccoli and Cabbage seeds this weekend. I will be planting some garlic like the last few years but will wait until around Oct 1st. Other plants for the Fall garden include beets, turnips, lima beans, brussel sprouts, chinese cabbage, carrots, kohlrabi, lettuce, sweet peas and spinach. What else do you like to grow? Hint: Check your state's recommendations on when to plant crops. For example, LSU's AgCenter has a planting guide for Louisiana.
Finally, to get ready for Fall planting, I'll work in some of my own compost from my compost tumbler, along with composted cow and chicken manure, mushroom compost, some perlite, and some sphagnum peat moss or coco coir to increase quality and volume of soil. I usually mix in a little Azomite Rock dust for a micro-nutrient boost.
Existing Plants
Peppers
As for the existing plants, the jalapeño peppers are doing quite well. I've got a couple of varieties including Craig's Grande, Orange Spice, Pumpkin Spice and Brown Jalapeño peppers. I'll make cowboy caviar (a sweet and spicy mix) and can them along with stuffing some with cream cheese and sausage and maybe wrap some bacon around them for appetizers.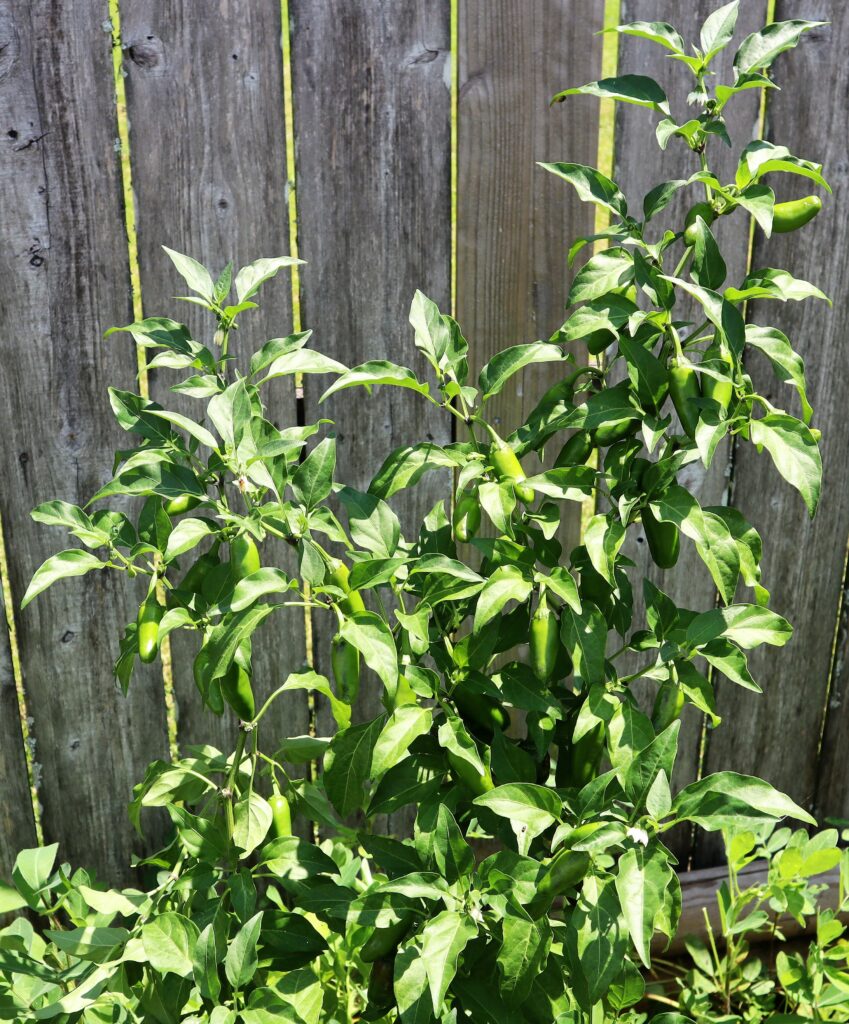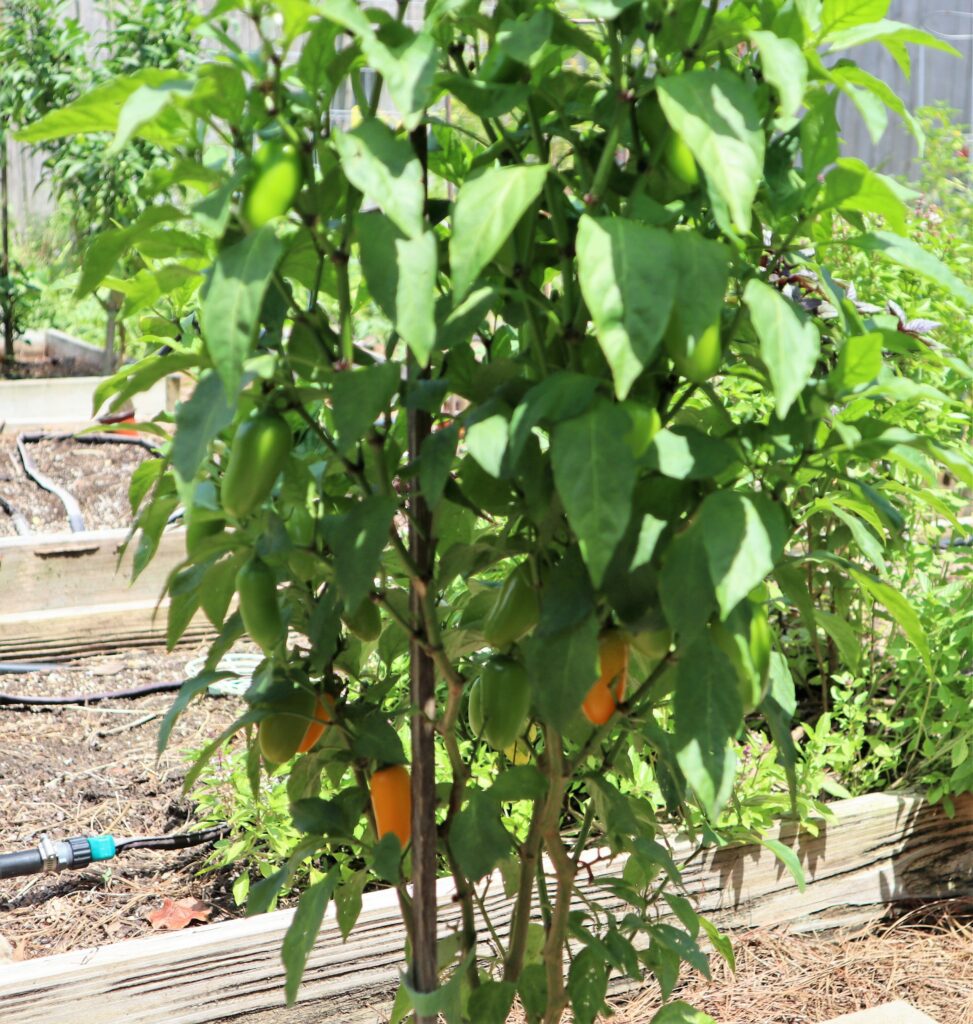 I have some Ozark Giant and Purple Beauty Bell Peppers growing as well.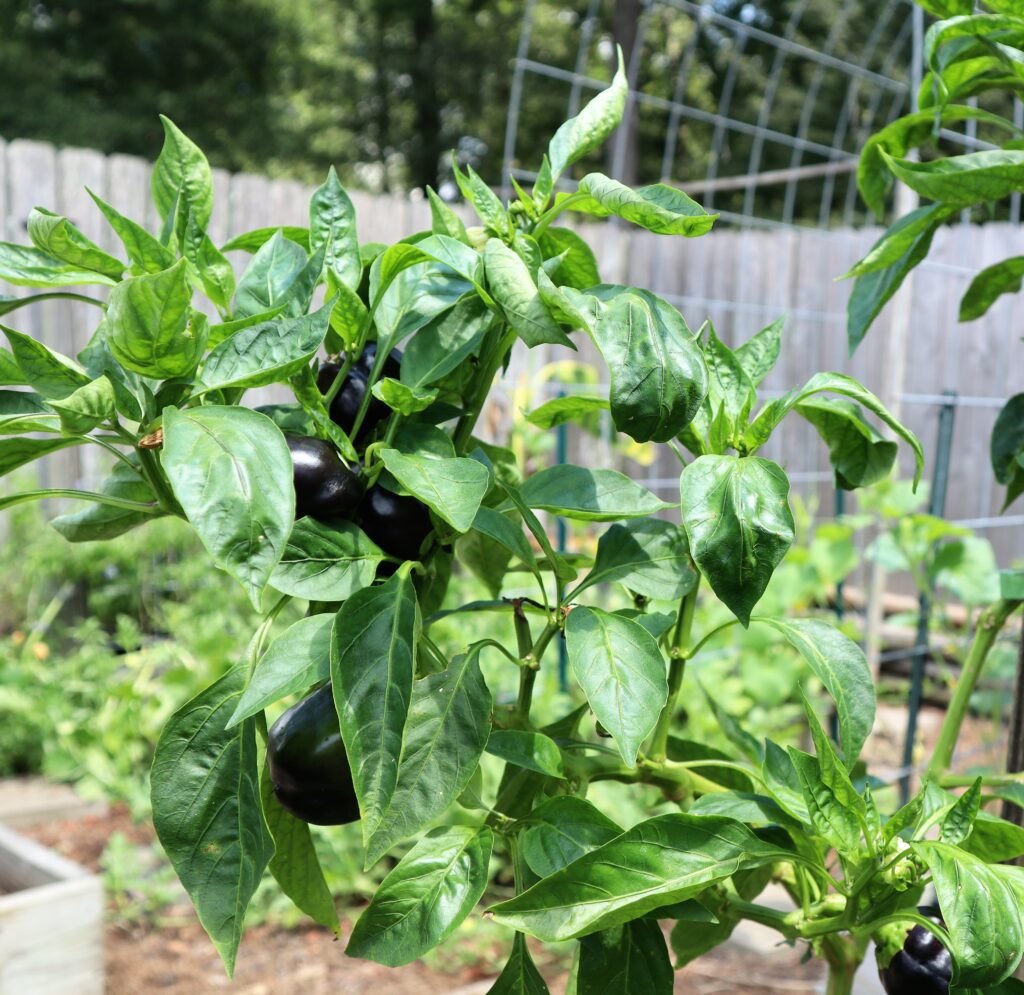 I planted a couple of varieties of mustard greens and they are coming up fast. There's also a some collard greens mixed in. I'll wait another few weeks and plant some more (succession planting)
Greens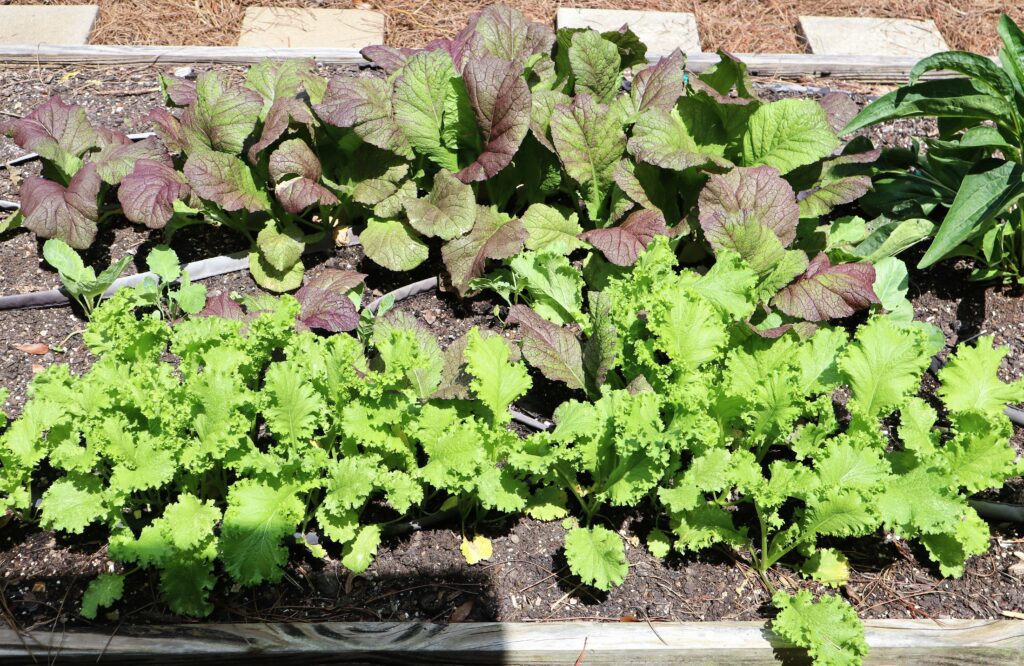 Cucumbers
I have some cucumbers on a "cattle panel" trellis that have been very productive but are slowing up now due to the heat. Earlier in the summer they were so productive we couldn't eat and give enough of them away.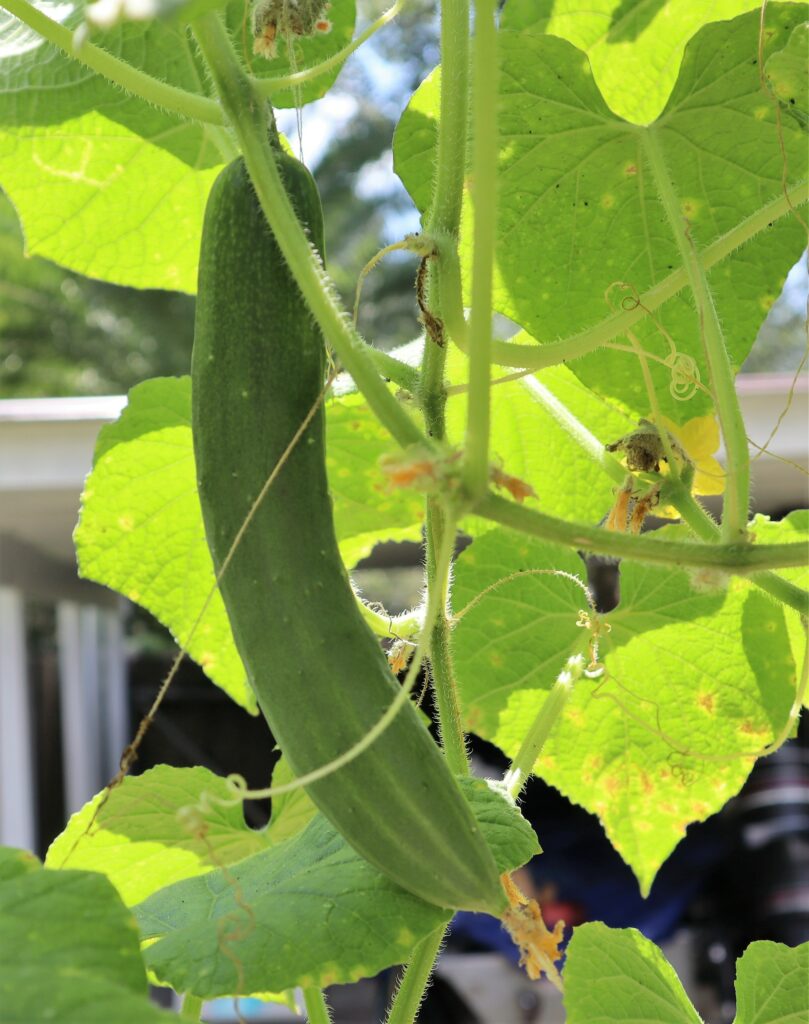 Watermelon
I planted two varieties of watermelon, Sugar Baby and Stars and Moon (Cherokee). I have this Sugar Baby but can't wait for the Stars and Moon watermelon to get to size.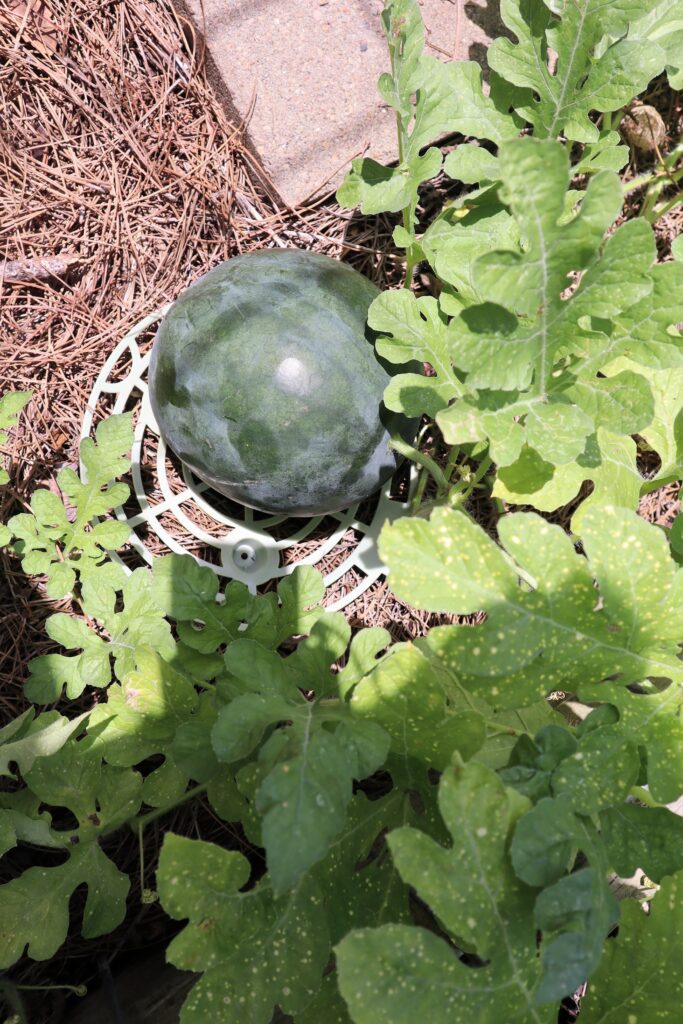 Okra
The okra is doing well as it loves this time of the year.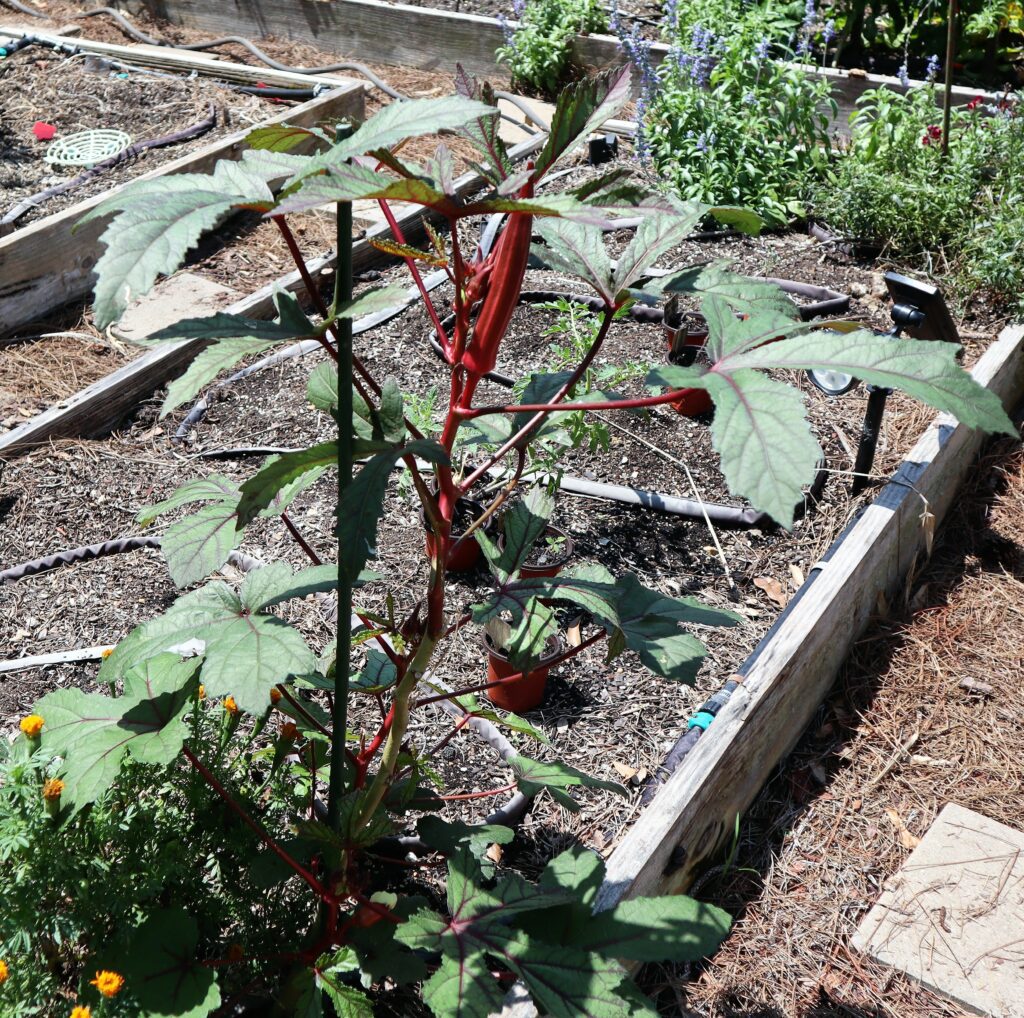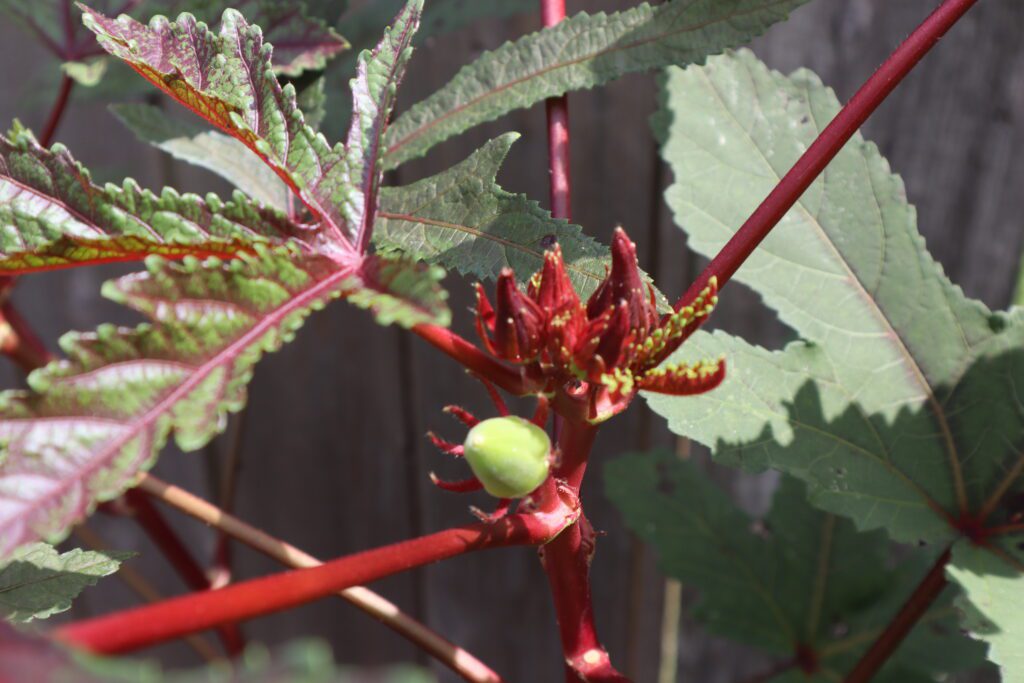 Miscellaneous
The squash vine borer has already taken out all but one squash plant and it is has been invaded as well (see picture). I cut 6 of these grubs out from this squash plant. Do any of you have this problem? How do we stop them? This bug is so frustrating!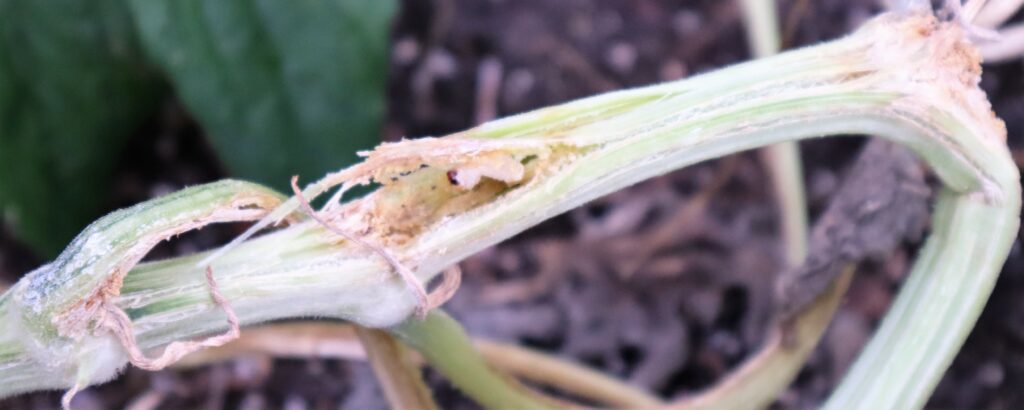 I have a number of items planted in containers including a Tamarillo tree, Improved Meyer Lemon tree, Goji berry bush, Calamondin Orange, Sam Sweet Cherry tree, figs and blueberry bushes.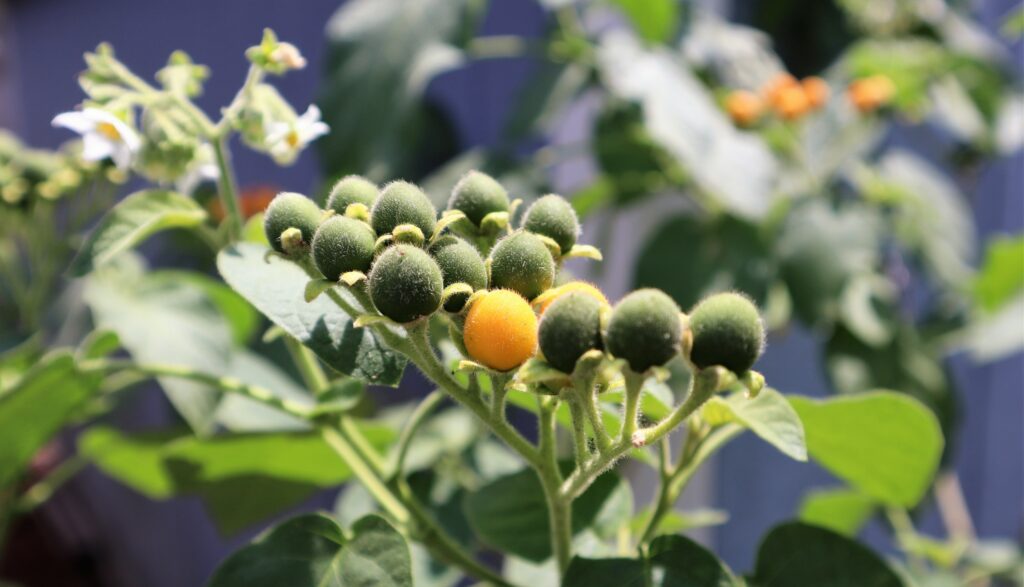 I always have around some herbs as well and use them often in our cooking.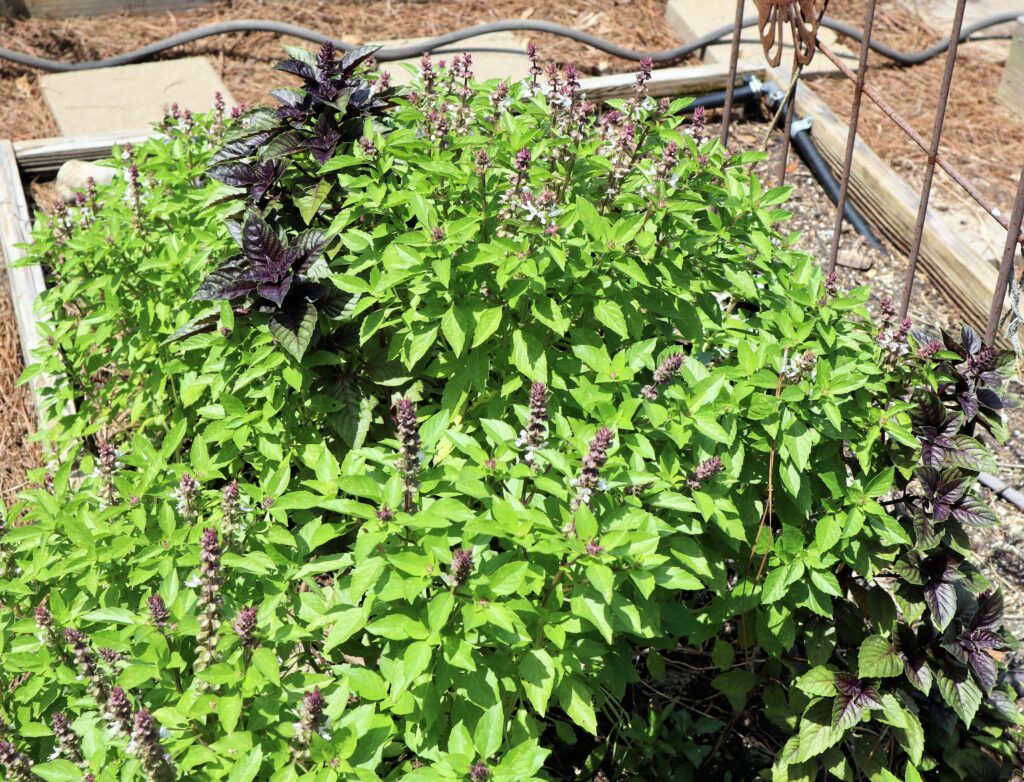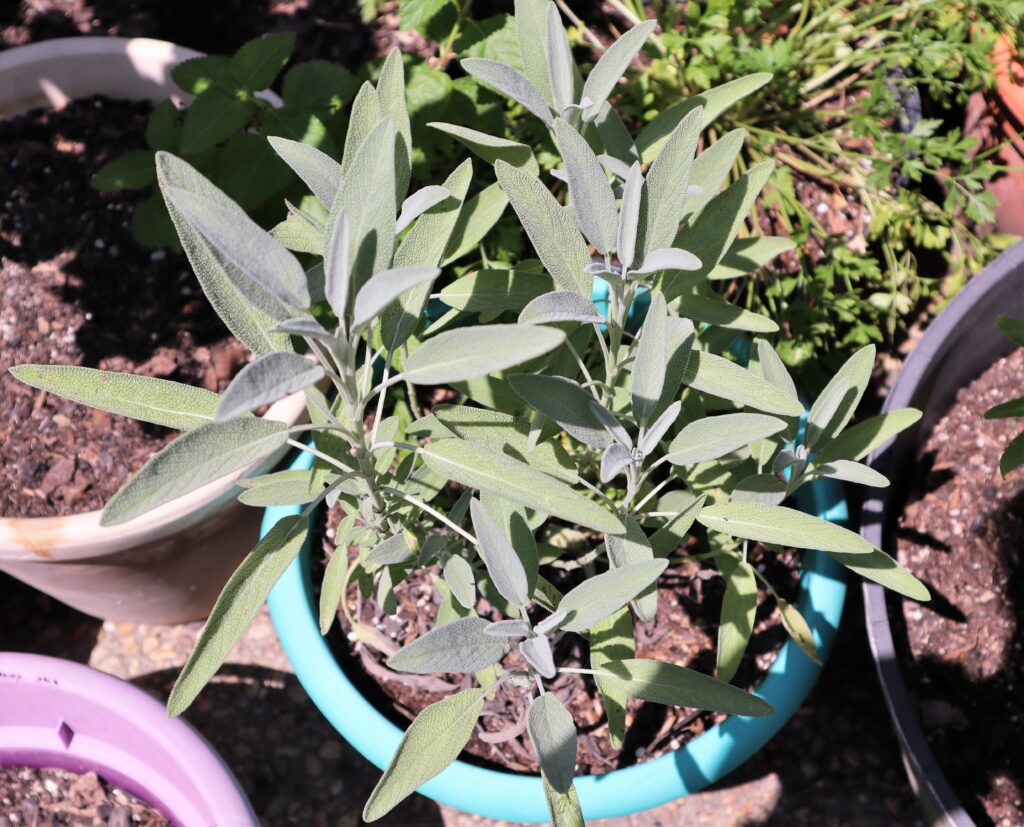 I always ensure to intersperse various flower varieties to attract pollinators. Without them, most vegetable plants would not fruit. Some flower species, like Marigolds, actually deter certain pests from getting on your good plants so that's a good flower to plant in the middle of beds.
Flowers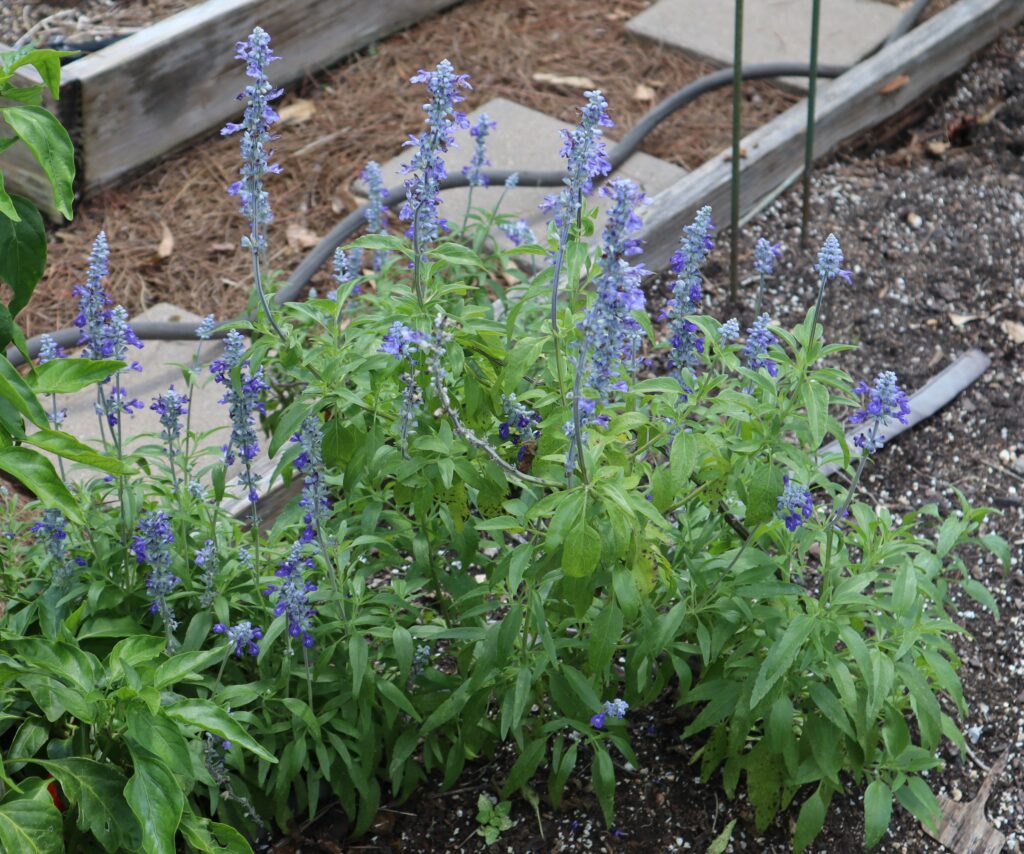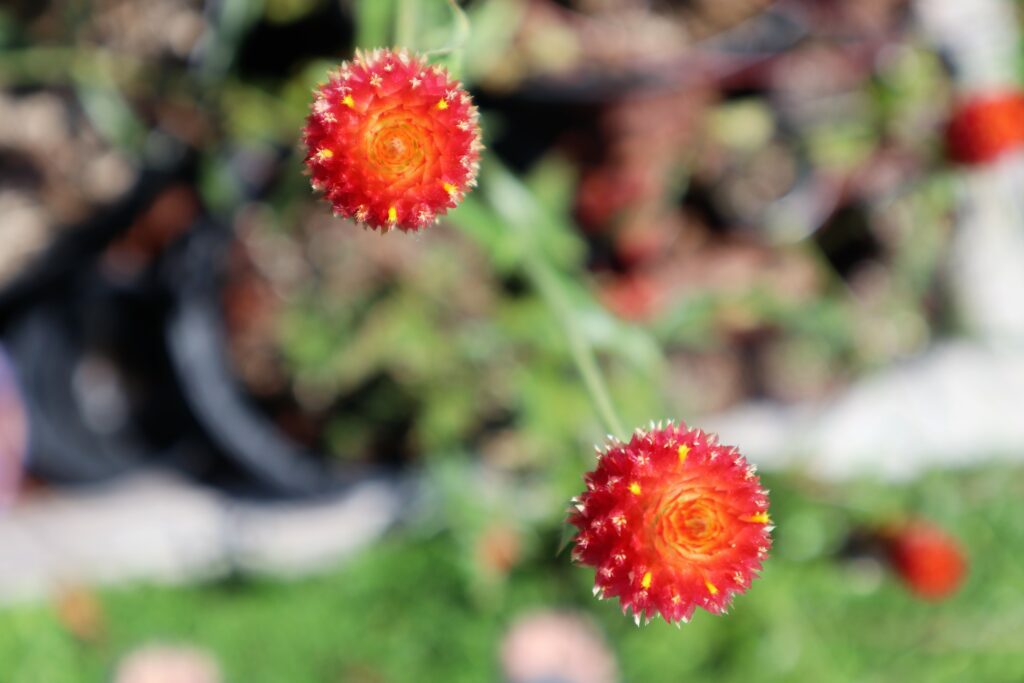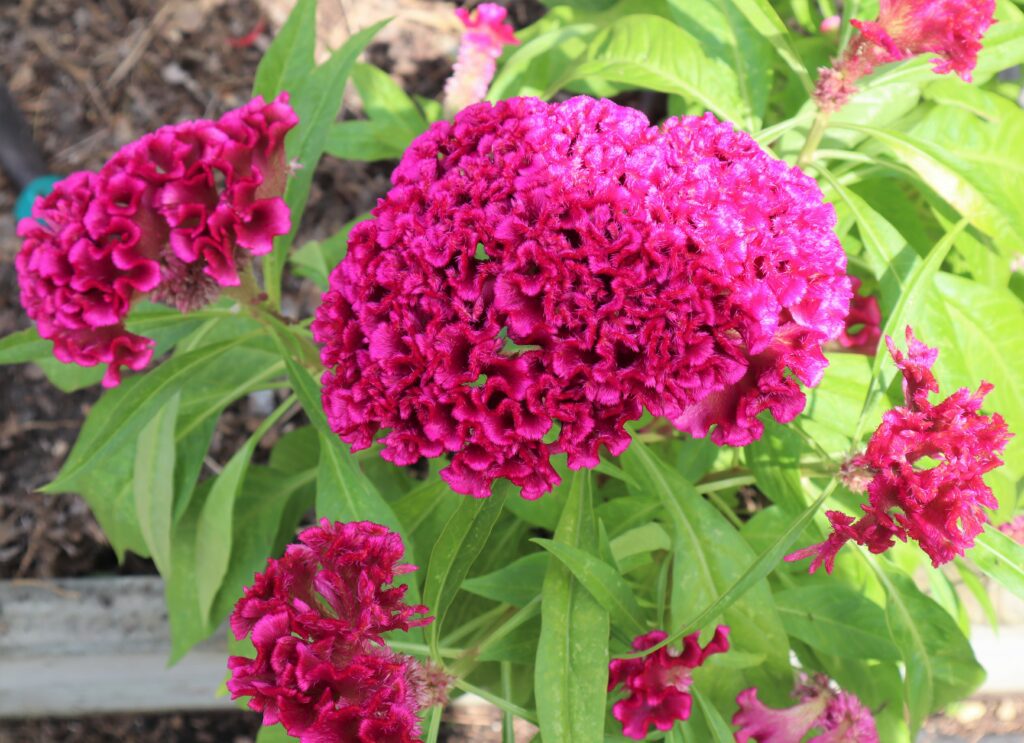 Final Thoughts
Please let us know how you like this post or have suggestions on future posts. If you have any questions on any of the plants shown, feel free to drop a comment.
Enjoy! Remember, if you can dream it, you can do it!
If you like this content, see my post on Nitrogen Fixing Plants. Also, take a look at my YouTube channel at Louisiana Simple Living. Also, check out my Amend Soil in Existing Raised Beds video on my YouTube channel.
Please LIKE this post. If you have any COMMENTS or QUESTIONS, please post below. Please SUBSCRIBE to our BLOG for additional great content.