We had family coming over a few weekends back so needed to cook up a meal. We were walking through the meat section at Costco looking for inspiration and came across a nice slab of pork belly. I decided to buy it and utilize in a set of dishes using a Chinese food theme. The one we are doing in this post is the pork belly recipe garlic sesame sauce style. The menu included:
Cubed Pork Belly with Honey, Garlic Sauce and Toasted Sesame over noodles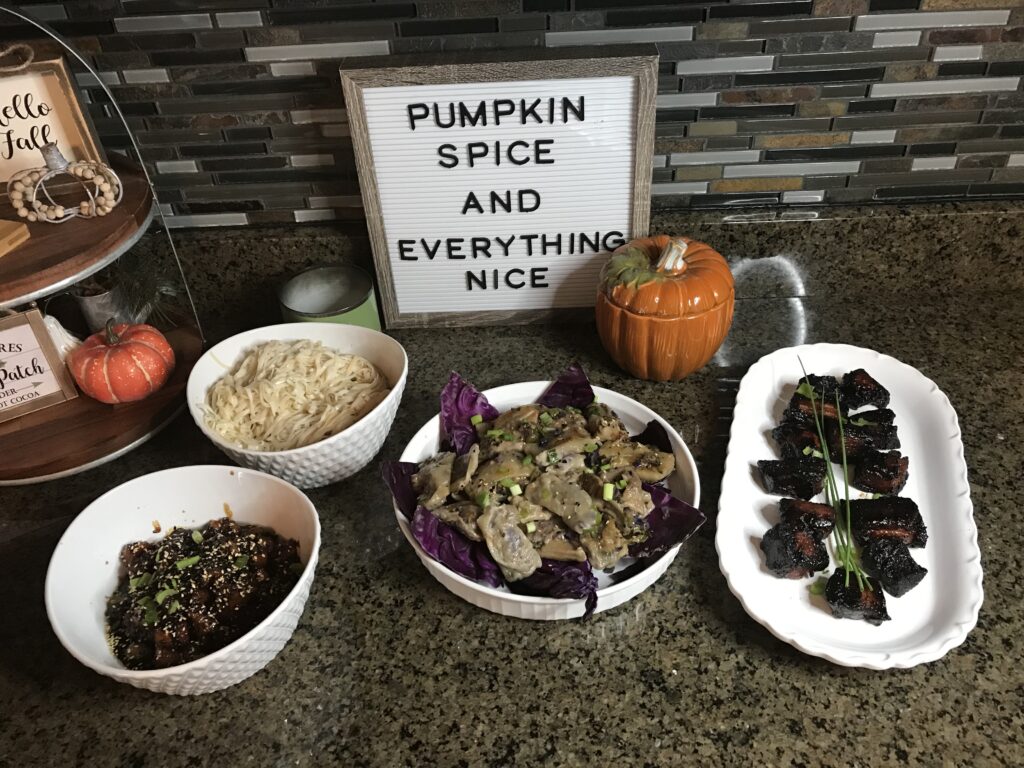 This post provides details on how to cook the Chinese Pork Belly with Honey, Sesame, and Garlic Sauce. The pork belly recipe garlic sesame style has different layers of flavor and hard to beat. It's a very easy recipe to put together and doesn't take much time. It was delicious served over noodles.
Preparation
This is an easy recipe using Tamari sauce, toasted sesame seeds, green onions and tons of garlic. In preparation, you will need to go ahead and cut up your pork belly and green onions as the time to cook is short. You also need to place your sesame seeds on a pan lined with parchment paper and brown the seeds in the oven. Toasting the sesame seeds adds another depth to the sesame flavor and is simple to do.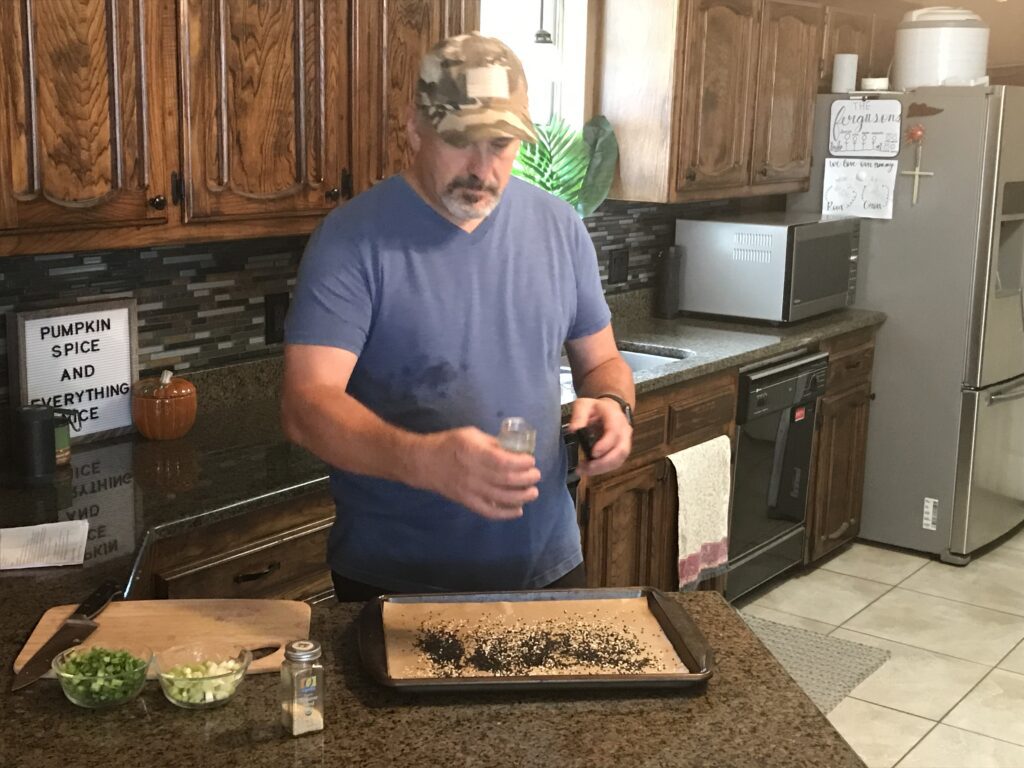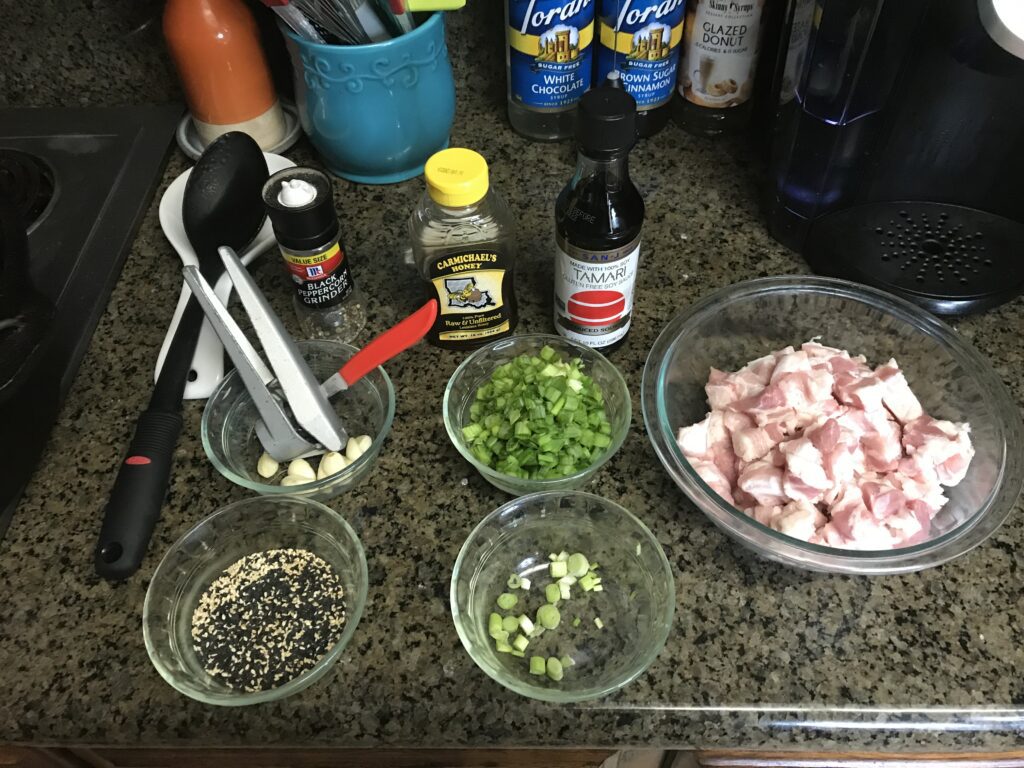 Cook Pork Belly with Sauce
Put the pork belly cubes in a non-stick pan and brown them. You do not need to add any oil as the pork belly has adequate fat. Remember, browning pork does nothing but add depth to your flavor. Remove the pork and set aside.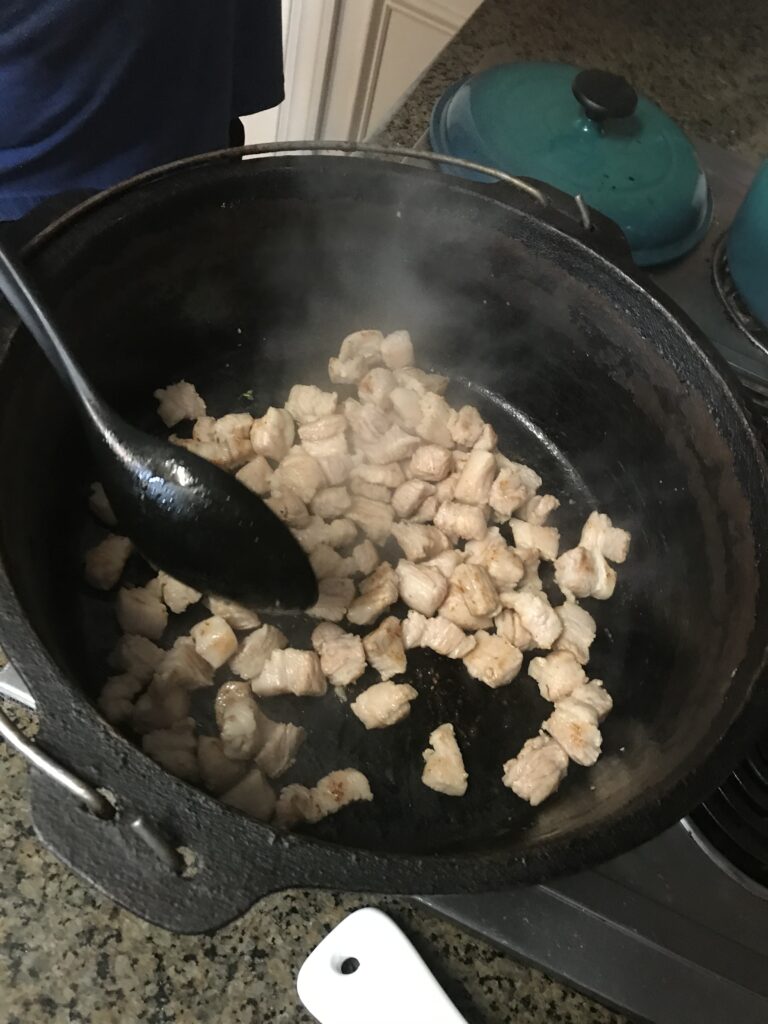 Now, add in all the other ingredients except some of the sliced green onions and cook up the sauce. Then, we will add the pork belly back into the sauce and cook for a short time. Meanwhile, get your noodles or rice ready to be plated.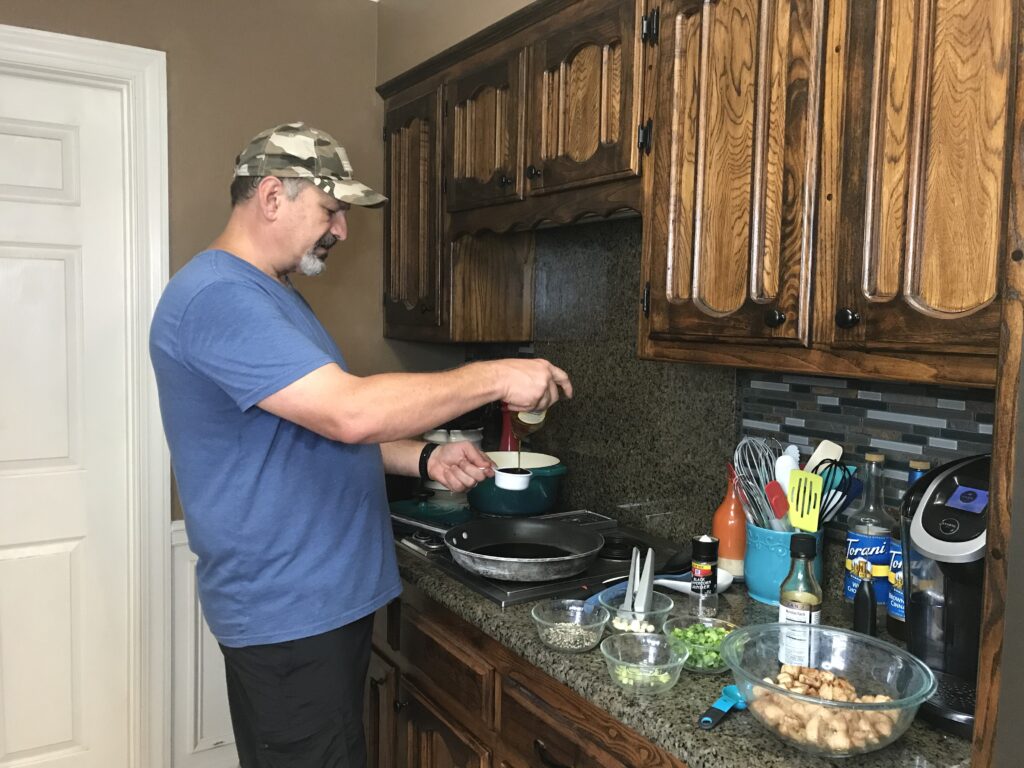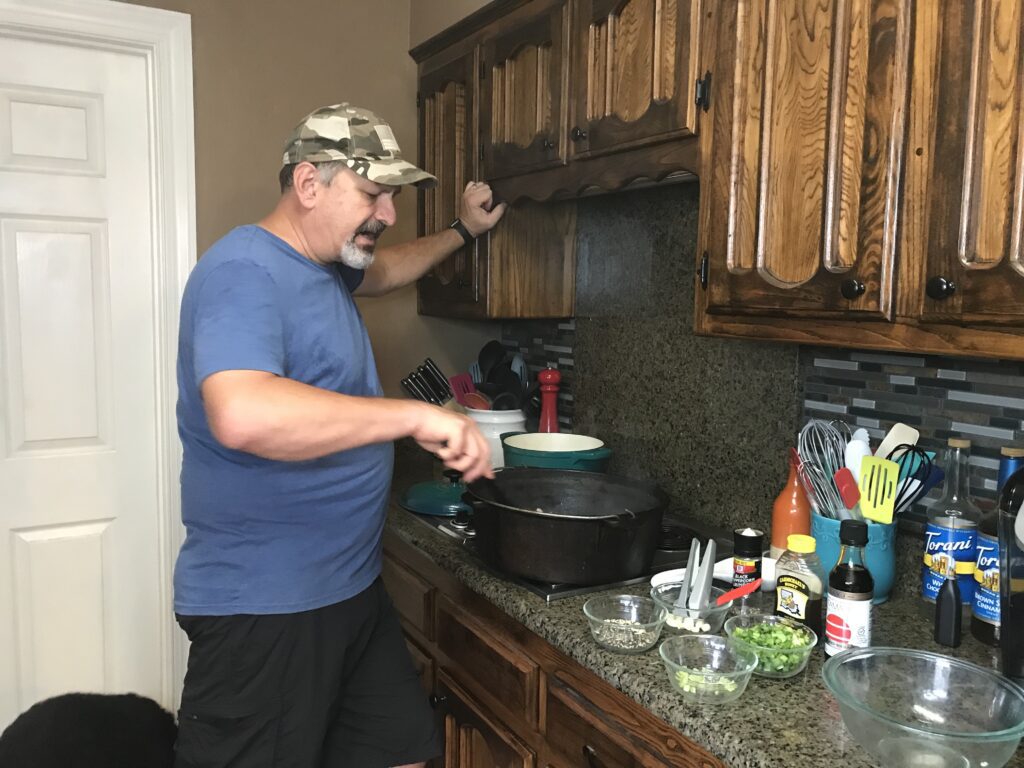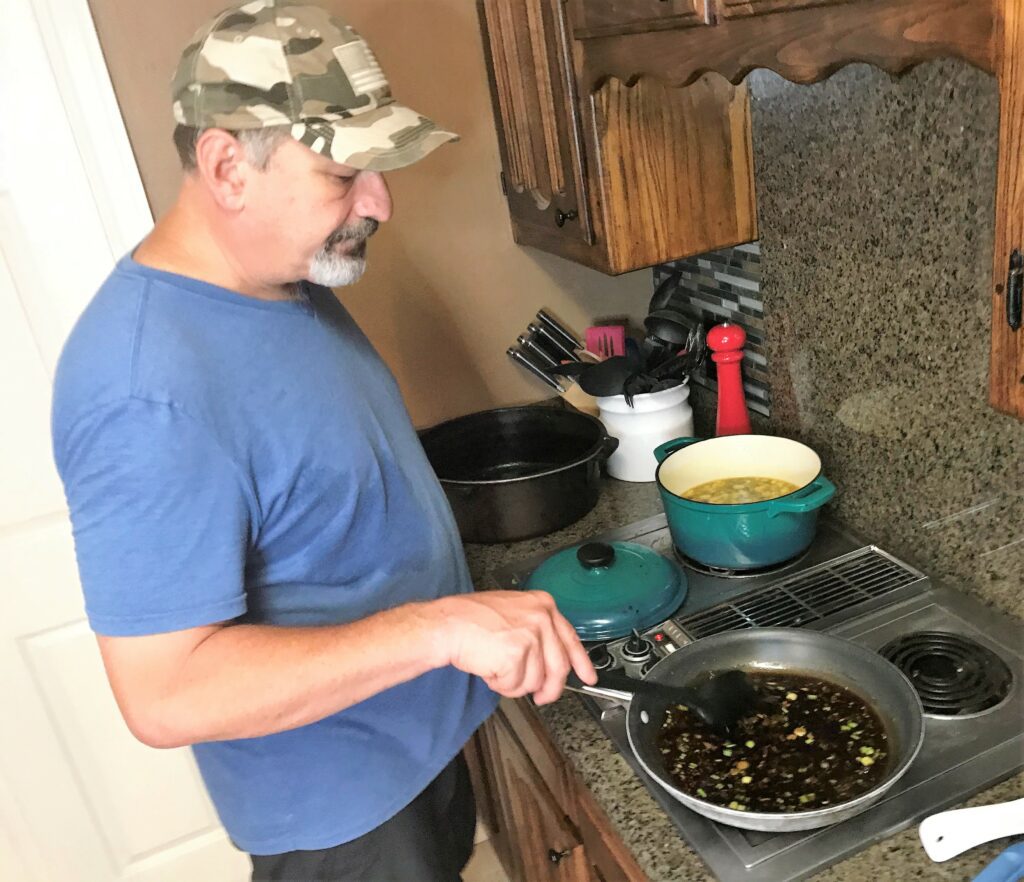 Time to Serve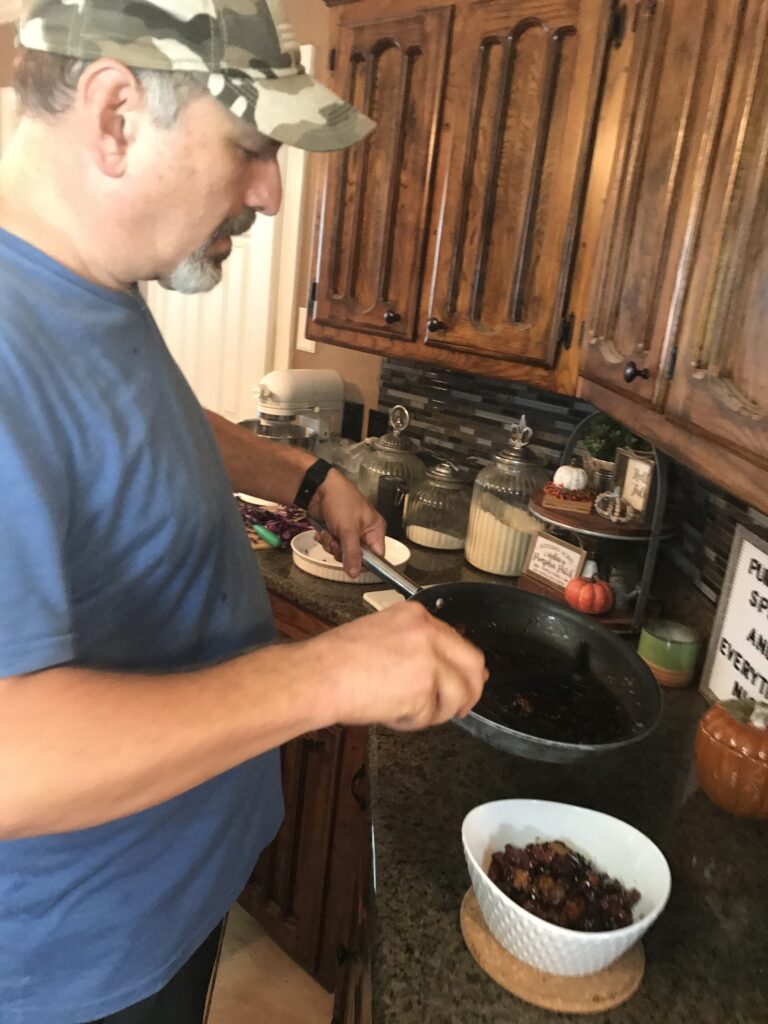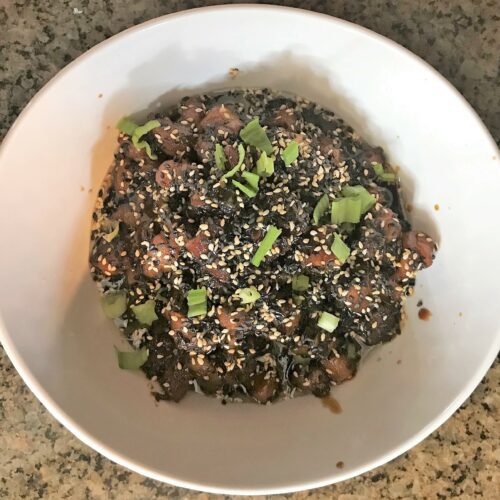 Pork Belly with Honey, Garlic and Sesame Sauce over Noodles
Make an incredible dish using pork belly with a honey, garlic and sesame sauce served over noodles.
Ingredients
1

lb

Pork Belly, Diced

1/4

cup

Honey

3

tbsp

Tamari Sauce

Soy sauce can be substituted

5

cloves

Garlic, minced

2

tbsp

Sesame seeds, toasted

3

Stalks

Green Onions, diced

Salt and pepper, to taste
Instructions
Dice up pork belly. Slice off extra fat if desired.

Add diced pork belly to a large pan and fry on high. No oil is necessary as the fat from the pork belly will suffice. Brown pork belly, then remove from pan. You may want to use a splatter screen to keep the grease from getting all over the kitchen.

Add honey, 3 tablespoons of tamari sauce, 1 stalk of chopped green onion and minced garlic. Bring sauce up to a boil. Reduce heat and cook while stirring for about 5 minutes.

Add 1 tablespoon of the toasted sesame seeds and stir.

Add pork belly into the sauce and stir.

Serve with remaining toasted sesame seeds and green onions over your choice of noodles.
Now, enjoy the simple life by sitting with your family or friends, and eating some good chinese pork belly covered in an incredible tasty sauce made of honey, garlic and toasted sesame seeds . This pork belly recipe garlic and sesame as a base is just incredible. Please let us know how you like this post or have suggestions on future posts.
If you like this post, check out the Roasted Red Peppers in a Jar video over on my Louisiana Simple Living YouTube channel. You may also like my Real "Cajun" Spaghetti post.
Enjoy! Remember, if you can dream it, you can do it!
Please LIKE this post. If you have any COMMENTS or QUESTIONS, please post below. Please SUBSCRIBE to our BLOG for additional great content.